I started producing podcasts in 2012. I love radio, and the podcasting format allows me the creativity to create my own soundscapes, which I hope are informative and entertaining.
How Jamaica Conquered the World
27 podcasts
iTunes UK podcast of the week June 2012
Critically acclaimed podcast series documenting the cultural influence of the island of Jamaica on the world. Using my 20 years' experience in media production, multimedia and website development, I decided to create an online showcase of Jamaica since independence. The island has conquered the world, (not always quietly) in music, sport, style and religion while many of its sons and daughters have excelled in their adopted countries in business and politics.
I successfully raised £10,000 on Kickstarter.com in June 2013 for the project. http://www.kickstarter.com/projects/roifield/how-jamaica-conquered-the-world/
I listened to the entire series on a 2,000 mile road trip with my 6 year daughter in November. Great interviews, great music. I am a historian and a Jamaican music aficionado — your podcast kept me engaged all the way around. I esp. appreciated your show documenting the connections between Jamaica and NY Hip Hop. It is not a hidden story, but for some reason most people don't know. Thanks for all the time and resources you have put into this. I am considering using it as required listening for a course I teach on Africa and the World.
Senior Associate at Metataxis

'How Jamaica Conquered The World' is a fascinating series on Jamaican music and culture. Roifield is a great interviewer and puts together some fascinating stories. Have a listen on Mixcloud!
Mid-Atlantic
10 podcasts
Rated 5 stars on iTunes
I have a well-documented interest in American politics. I'm an avid listener of The Slate Political Gabfest, The Thomas Jefferson Hour and Morning Joe on MSNBC amongst other US political shows. I launched Mid-Atlantic to look at US and UK politics from the perspective of the other side of the pond. I host the show with Rob Monaco, US historian and Mic Wright, UK pundit.

Pete Naughton
writes the Telegraph's podcasts and internet radio column

This lively transatlantic series, presented by Roifield Brown, is less satirical than The Bugle (John Oliver's and Andy Zaltzman's much lauded US-UK podcast:), but ploughs the same rich "Special Relationship" furrow. Each episode features debate about culture and politics on both sides of the pond, with regular contributions from the Dublin-based journalist Mic Wright and US historian Rob Monaco.
CEO at The XX Corporation

Roifield is an excellent communicator, thinker and presenter who I work with on our show, Mid-Atlantic. I would recommend him to anyone.
DumTeeDum
As part of my teenage rebellion, I discovered 'The Archers' the long-running BBC radio soap. I've been a fan of the show for around 30 years now. I host the show with the brilliant Lucy Freeman, a comedy writer and one of the Huffington Post's 'Funny Women to Watch'. DumTeeDum features calls from listeners, the show's writers and cast.

Pete Naughton xxx
writes the Telegraph's podcasts and internet radio column

Podcasting-equipped Archers fans, take note: this series is an absolute gem. Presented by the broadcaster and technologist Roifield Brown and a journalist and self-proclaimed Archers obsessive called Lucy Freeman, each episode begins, rather brilliantly, with a different homespun version of the Archers' famous theme-tune as phoned in by a listener. After that, there's discussion of the latest gossip from Ambridge, jovial analysis of the show's plotlines and acting, and opinionated contributions from other listeners. It's beautifully produced, tightly edited and suffused with just the right mixture of fun and decorum.
Just listened to this weeks @DumTeeDum – love those two and their banter! #thearchers

— Rebecca Tilley (@BecTilley) August 8, 2014
Powellkin Brilliantly funny podcast that will have Ambridge fans giggling into their Goretex. Lovely chemistry between the two hosts plus contributions from listeners and cast members. 7.02pm will never be the same again.
nicktaylor At long last, a decent Archers podcast run by Archers listeners for Archers listeners. We're only one episode in but the concept is sound. News of this is spreading fast through Twitter so I can only imagine that the fanbase will grow rapidly over the coming months!
Audio Lounge
I was commissioned by Audio Lounge, a high-end hi-fi shop in Central London, to produce a programme that would help market and create the brand as a distinct player in this competitive field. The resulting show is part long form interview, audio collage and soundscape. I have creative freedom to theme each show and to speak to whomever I wish.
musichyper This podcast is just the start of what I believe is going to become a very popular music channel bringing an insightful and fresh look at the audio industry and the musical talent that feeds it. Roifieid Brown is very listenable and the content is sound and often unique. Looking forward to podcast 2!
BonnyBox The Audio Lounge podcast is a joy to listen to. A great series of interviews, eclectic subject matter, and interesting for both expert and layperson alike. Especially like the section on Bengali music obsessive Rangan Momen. Loved the musical backdrop! Some really fabulous pieces of music I would happily listen to on their own. Roifield Brown shows knowledge and technical know how and is an excellent podcaster. Looking forward to the next instalment!
The Thomas Jefferson Hour
National Public Radio
The Thomas Jefferson is one of my favourite radio shows. It combines, history, politics, philosophy and chat, where Clay Jenkinson dons the mantle of the third President of the USA and is interviewed by guest hosts. I'm fascinated with American history and identity so I spoke to the President about the failure of the American Revolution, (link to show below). The TJH goes out on public radio stations throughout the States.
@roifield best episode of TJhour I've heard in years! I really like your style, well done 🙂 — H.Quant (@h_quant) July 22, 2014
Amy O'Leary
Deputy Editor, Digital Operations at The New York Times

I have been a fairly dedicated TJH listener since 2010, and I must say, your hosting was phenomenal. Now, I love David Swenson as much as the next urban person who fantasizes about having a tomato garden, but a little aggressive questioning was just the in the kind of thing I'd always dreamed would somehow penetrate the North Dakotan politesse of the Jefferson hour. Bravo. I do love the show, and I hope you return again sometime as guest host.
10 American Presidents
Podcast
A new series of shows about 10 presidents (2015) and how they shaped and influenced the direction of America.
10 American Presidents episode 1 Nixon – feat: Dan Carlin – Roifield Brown by 10 American Presidents on Mixcloud
GREAT JOB!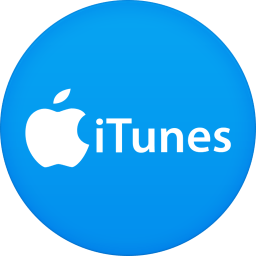 Matt McWilliams
Wow…10 American Presidents Podcast is flat out awesome. Good production quality. Easy to listen. Very impressed. Keep bringing it.
High Quality

 CoryM616

This is a high quality podcast. Read by the one and only Dan Carlin! I'm really looking forward to listening to more episodes in the future.

Powerful, amazing; I learned so much

 BayAreaDad

I'm 29, so don't remember Nixon, but I had heard a bit about him. I learned so much more, and this podcast will appeal equally to listeners of all political stripes. Excellent production values, great editing, great historical clips, and Dan Carlin is wonderful as narrator. (He has his own podcasts that are also not to be missed)